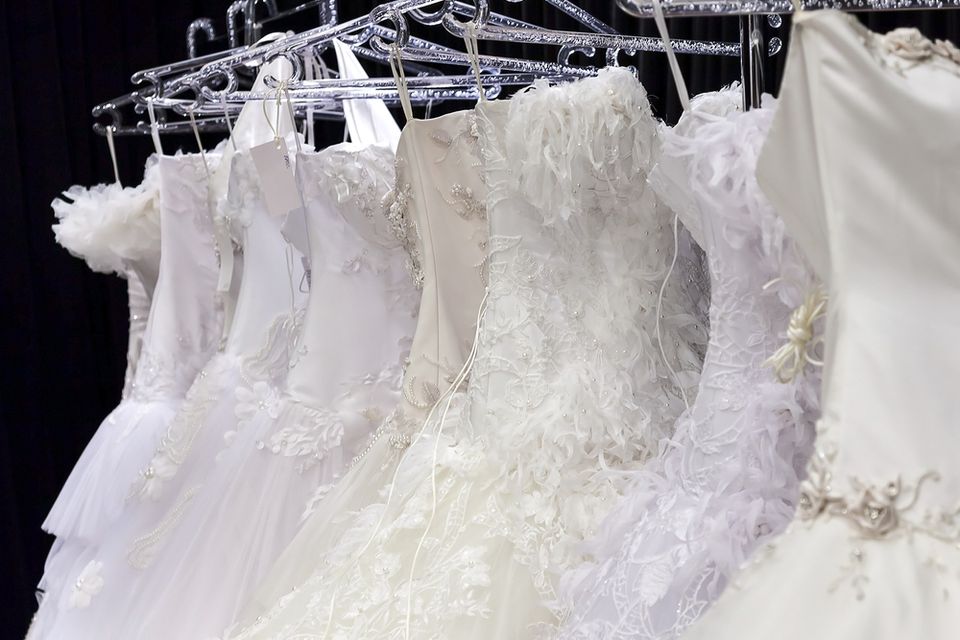 WEDDING DRESS CLEANING & PRESERVATION
Enjoy the wedding of your dreams without worrying about the dress. Your dress - and the photos of you in your dress - are some of your most precious memories and keepsakes. Don't miss out on the perfect wedding photo in fear of staining your dress. We have cleaned dresses after a photoshoot in the river, a dance in a barn, and a climb through the mountains.

We offer a variety of options for your wedding dress depending on the purpose of the cleaning.

If your gown needs to be prepared for the big day, we will dry clean and carefully remove any creases or wrinkles until it's ready to make the walk down the aisle.

If the item needs to be cleaned in order to sell or gift the dress, we can clean and package it accordingly.

Finally, if the dress is a keepsake, we can clean and preserve the dress in special paper and boxing so that you can see and enjoy the dress while keeping it protected against fading, insects, and dust.