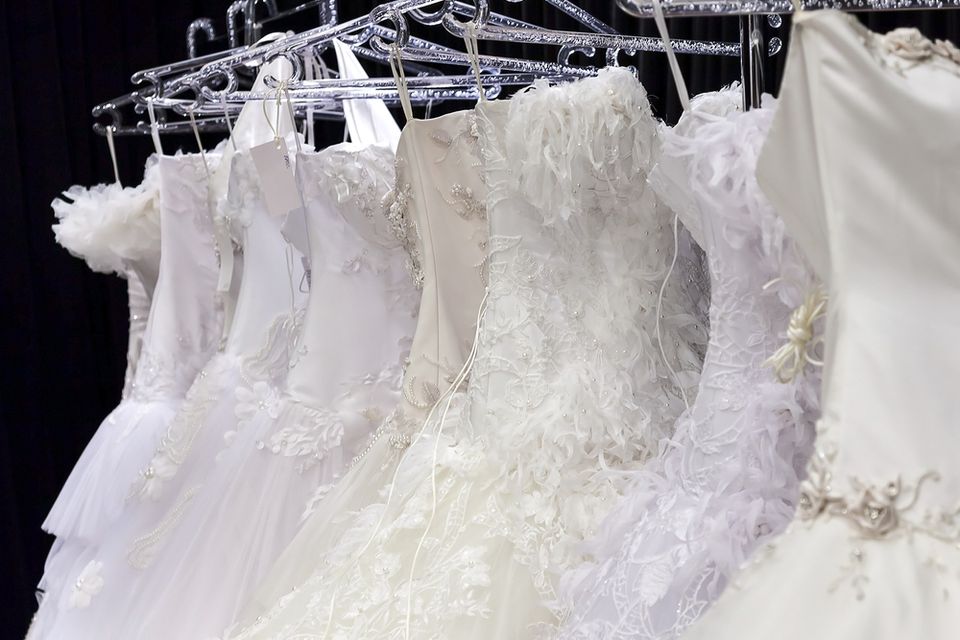 How to store and preserve your wedding gown
The Honeymoon Is Over….Storing Your Wedding Gown
The bouquet you tossed has been drying on your second cousin's windowsill for a week, almost all of the rice has been vacuumed from the threshold rug of your new home, and the photographer called to say your album is ready. Now is the time to do something with that gorgeous dress that you hope to hand down some day to a daughter and you want it to look as good on her as it did on you.

Want to take the guess work out of preserving your investment?
1. First and foremost, have your dress cleaned by a professional that knows what to do! Even though it looks clean you have perspired and someone may have spilled wine on your skirt. Use an acid neutral box and tissue after cleaning to have close to museum quality storage for your keepsake.

2. When you take your gown home, store it in a cool, dry place. Do not store it in a basement or attic. Attic heat could promote yellowing of the fabric. The dampness in a basement could cause the growth of mildew.

3. If you are storing a long gown on a hanger, it is a good idea to sew straps to the waistline of the dress to relieve pressure on the shoulders from the weight of the skirt. These straps should be a little shorter than the bodice. Wrap the dress in a protective white sheet or muslin covering.

4. Whether the gown is hung or stored boxed, the bodice should be stuffed with acid neutral white tissue paper to prevent wrinkles.

5. Keep in mind that headpieces and veils are often very fragile. They may deteriorate even in the best of storage conditions.

6. In some cases, decorative trims may yellow because of oxidation of the finishes used. In other cases, an ivory or ecru trim may lose its color and no longer match the gown. This may happen if a dye component is lost in cleaning. Color failures or this type are due to poor colorfastness of the dye selected in dyeing, not to improper dry cleaning.

7. Most fabrics naturally tend to yellow with age. Often this type of yellowing can be overcome if the gown can be carefully cleaned. If your heirloom gown has become discolored, or if your own becomes yellow with age, trust your gown to your International Fabricare Institute dry cleaner. He or she understands restoration of delicate and antique materials.

Protect your memories
Your wedding gown is worth the care and attention you give to its selection and care, both before the wedding and afterwards.
Our professional team of Certified Environmental Drycleaners at Boulder Cleaners is experienced with preserving your keepsakes. Please call us if you need help with any of these important decisions.
In addition to wedding dresses, we can preserve christening gowns, confirmation outfits, quinciera dresses and any outfits that needs to be saved for use by future generations.

Please let us know if you have any suggestions or comments by contacting us at info@bouldercleaners.com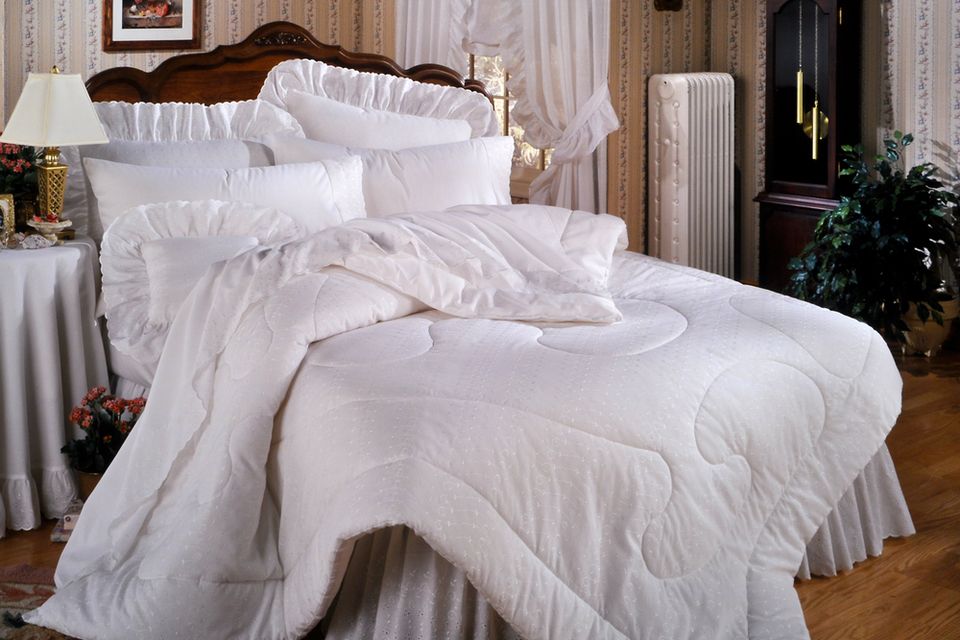 How to Clean and Care Comforters and Bedding
A Clean Comforter Equals A Good Nights Sleep
Comforters are a welcome addition to your bedroom during the fall and winter months. What most people don't know, however, is how to properly care for them. Fine bedding and accessories can be very costly. Proper care will guarantee the longevity of your bedding, and will keep it looking new and feeling as fresh as the day you bought it!

Increase the Life of Your Bedding & Comforters
It is important to follow the proper "Care Instructions" for your bedding products. You can be certain that 95% of all fine bedding products will recommend dry cleaning. Dry cleaning is highly recommended because most household washing machines are too small to accommodate bedding items and most have an agitator in the center which places unnecessary stress on your bedding. The dry cleaning process itself is less invasive and is generally much gentler on fabric fibers. The dry cleaning fluids used to clean fabrics do not contain water so they do not fully penetrate the fabric fibers. This prevents the fading, discoloration and distortion of your bedding products and accessories.

Make Bedding Last Longer!
Air out your comforter occasionally to keep it fresh.

Shake out your comforter frequently to maximize loft and durability

Vacuum your comforter or bedspread to avoid dust, dirt, and body oils from gathering.

Since bedding is a long-term purchase, consider adding a duvet cover to your comforter. It can extend your comforter's "life span." It also offers more fashion options and is easier to clean.

To keep your room fresh, clean your outer bedding at least once a season and once again before seasonal storage. Store your comforters in a well ventilated closet or room when you are not using them to avoid mildew.
Good Night, Sleep Tight
Prevention, of course, is the first step in extending the life of your bedding and bedding accessories. Keeping your comforters and accessories out of direct sunlight will prevent uneven fading.

Also, the longer you wait to have your bedding dry cleaned, the longer you give stains the opportunity to set deep within the fibers of the fabric. Staying on a schedule with your dry cleaning will prevent permanent damage to your bedding fabric and will ensure that each night's sleep is a comfortable and peaceful one!

As always, we're happy to answer any questions you may have regarding the care of your bedding and bedding accessories. We're here for you! You can reach us at 303-581-0630. Since we have two Certified Environmental Cleaners on site, we can answer most of your questions right away.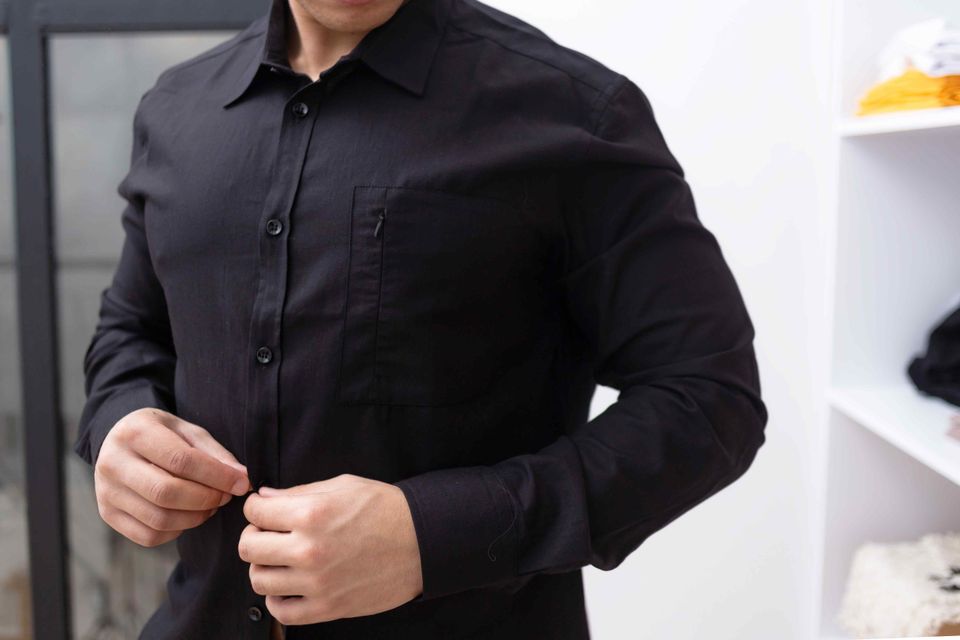 Clothing Care Tips: The Basics
Care starts the moment you begin to shop. It ends when you retire or donate the garment. We will follow the life of garment, from the time of purchase to staining, cleaning and, finally, storing for the season — with everything in between.
Clothing care starts the moment you begin to shop … So, start caring:
By choosing the right fabric and fit for your lifestyle

By reading the care label on each garment, before you buy

By recognizing stains — and their origin — and knowing if they require pre-treatment and then drycleaning or wetcleaning (in water )
Recognizing water-based stains
Water-based stains from soda, coffee, and wine usually have a ring around the outside.

Recognizing Oil-based stains
Oil-based stains from food oils, French fry grease, and mayonnaise are absorbed into the fabric and do not have a ring. These stains can be "set" by soap and water and usually require drycleaning.

What to do with stains
If you identify these stains, take them to the cleaner within 48 hours, when possible, and point them out to your representative, most of your spots will come out!